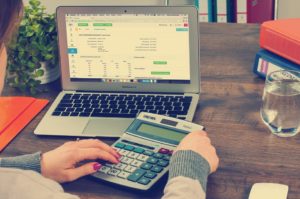 How's your relationship with your bookkeeper? Are you good friends? Do you only speak once a quarter/year?
Your business relationship with your bookkeeper should be on your priority list. Actually, your bookkeeper should be your closest confidant and biggest asset in business.
Too many small business owners have a fragile relationship with a financial advisor. According to a recent study conducted by Xero, more than 65 percent of failed small businesses blamed financial issues for their closure. Forming a strong relationship with a bookkeeper can make the difference to be a successful business.
Beyond organising your financial information, bookkeepers can help tell you the story about what is really going on in the life of your business, plus also liaise with your tax agent to assist with compliance. Plus, an experienced bookkeeper who's familiar with your business can help you navigate many issues, like your operational systems and cloud integration with apps to help create a simpler system.
But the path to a positive experience with an bookkeeper starts with building a foundation for a long-term relationship, not settling for compliance or audit. Here are tips for getting your relationship off on the right foot:
1. Get organised
Don't walk into your first meeting with a bookkeeper with bits of paper, unopened envelopes and faded receipts. You'll ultimately save money if you spend a little extra time upfront: organise paperwork and set up your business on online banking and cloud-based accounting package. If you're paying a bookkeeper by the hour, it will be easier for them to work efficiently and it will give them a clearer window into your business.
2. Know what you need – and communicate it
Do you just need someone to help with ATO / Super compliance? Or do you want someone familiar with your industry who can help you prepare for future growth opportunities? Do some homework, talk to people in your network and reach out to local businesses to determine the kinds of services and expertise you really need. Once you know this, be clear with your bookkeeper so they know how to work together, how often they will be in touch and what you expect from them.
3. Collaborate in real time
Your bookkeeper cannot help you if they don't know your business. Make it as accessible and easy as possible for them to access your numbers and accounts when they needs them. Online  data sharing tools make working together easy, no matter where you're each located, and many online accounting systems (Xero included) enable bookkeepers to access client accounts anywhere with internet access. These tools can also help your bookkeeper analyse your business to uncover hidden strengths and weaknesses, and help you better prepare for the future.
4. Use your business plan as a roadmap for collaboration
If you don't have a business plan already, make one. And, once you have it, use it as a guide for quarterly conversations and decisions with your accountant. Your business may certainly grow and priorities may change, but creating a business plan can be a powerful tool in thinking through scenarios and anticipating problems before they hinder business growth. Regularly discussing your business plan with your bookkeeper can also help keep you accountable, in the know and focused on the key factors of growth for your company.
5. Don't let your bookkeeper be the last to know
If you're planning to make a big purchase, or taking on a large investment, don't wait until the eleventh hour to tell your bookkeeper. Share your ideas and bring them into decision making. The more your bookkeeper understands where you want your business to go and how you want to get there, the better equipped they'll be to recommend money-saving practices and avoid tax penalties.
6. Skip the gifts, make a referral
Finally, remember that your bookkeeper has a business to grow too. If you really appreciate their work, recommend them to your peers. Showing your support and helping them build their business can go a long way in establishing the trust at the core of every important professional relationship.
But chocolates are nice too……….